HEALTH PLAN ADVISORS
ARNOLD HUNTER, CSA, LUTCF
ACA Certified Broker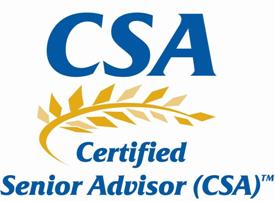 We are proud to be a CSA!!!
Are you looking for the best health insurance plan for you? You're in the right place!!
As a health insurance broker we're loyal ONLY to you, not to any of the insurance companies that we represent. Since there are several hundred popular plans from which to choose you can get the coverage that fits your needs, lifestyle, and budget. And relax ▬ we do not charge any fees for our service and high pressure sales tactics are not tolerated.
We know that health insurance is a complicated decision to make. You want to do business with someone experienced and knowledgeable with all available plans and able to give you all major options available.
We have been involved with insurance since 2002, and we've specialized in senior products since 2006.
Are you ready to compare plans? Do you need more information?