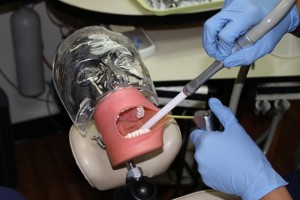 Do you need major dental work done soon? Dental Insurance will have a waiting period anywhere from 6 to up to 36 months before you can receive full benefits of that policy and then you'll only have 40% to 60% of the cost paid for after the deductible. There are also annual maximums of $750 to $3500, depending on the plan. This is after paying the premium for the whole 6 to 36 months.
Dental schools can be a good option if you need major dental work done soon and can't wait for your dental insurance to kick in, or if you need a lot of dental work done which will max out your benefits. You can find the nearest dental school below. If there is not one in your area we recommend a dental discount plan. You can find one by clicking on the banner below. There are no deductibles, no waiting periods, and no annual maximums.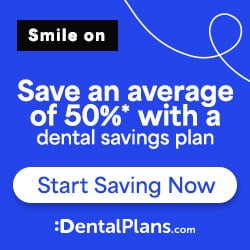 Some of the features of Dental Savings Plans include:

No annual limits or payment "caps" - plan members enjoy discounts on most dental care services all year long.

No waiting - most dental savings plans activate within 3 business days.

No tiresome paperwork hassles - plan members simply present their membership card at a participating dentist office for on-the-spot discounts on most dental services.

No health restrictions – get the treatment you need, when you need it, and still save.

Many savings plans include discounts on dental services that insurance doesn't always cover, such as cosmetic dentistry.

Consumers pay one low annual membership fee for access to a network of dentists offering discounts on most dental procedures.

Dental savings plans include discounts on vision and hearing care, prescriptions, and other health and wellness services.

Available directly to individuals, families, businesses and groups.